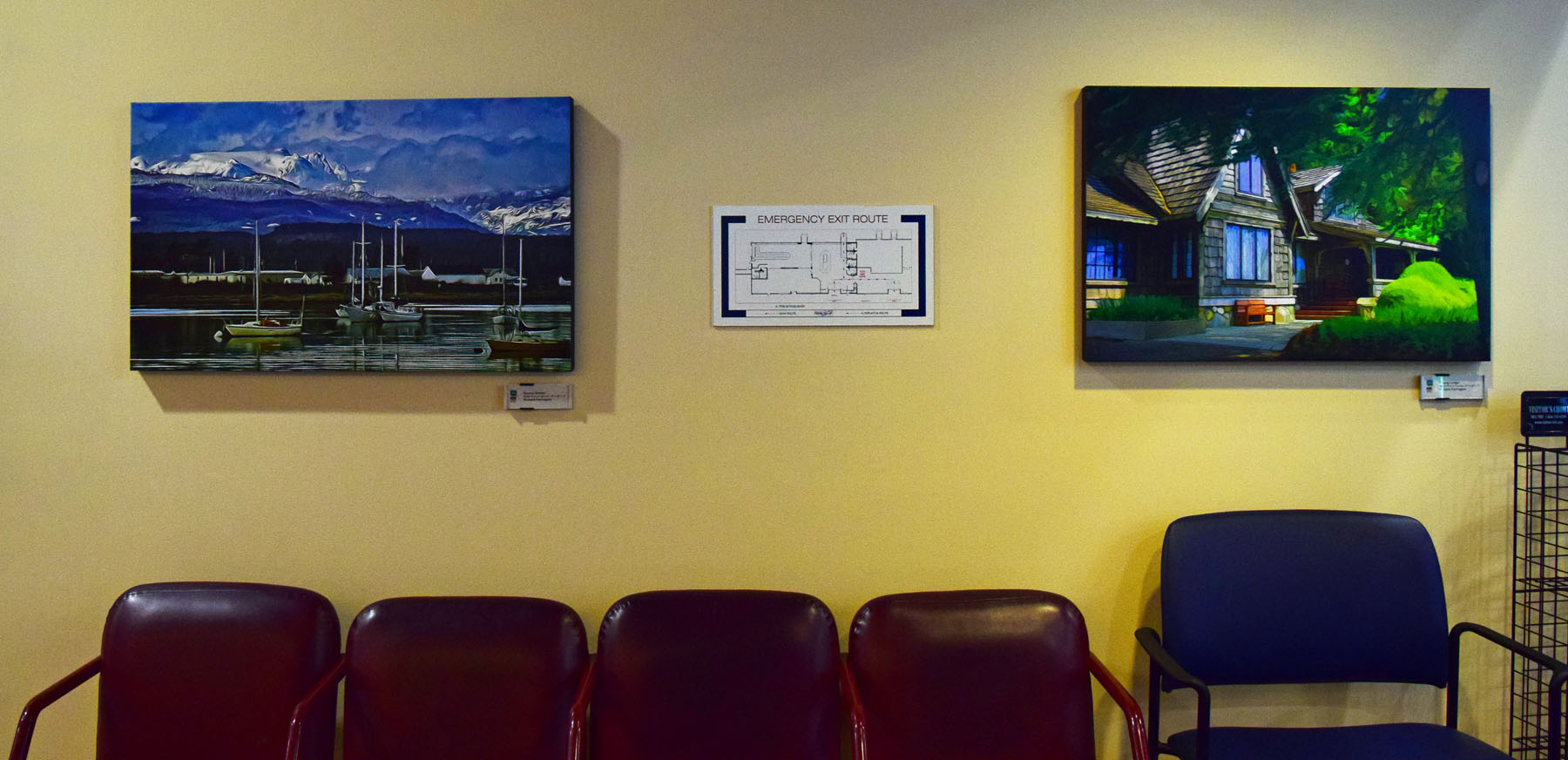 YQQ ART EXHIBIT
Just recently, I was excited to be included in the artist's winter display at the ComoxValley Airport, otherwise known as YQQ. Two of my pieces were chosen by jury: Comox Glacier Overlooking Comox Harbor, and Filberg Lodge.
There are two displays per year, and this winter the theme is "Expressions of Gratitude". This is what I submitted:
"As a digital artist, I'm thankful to be blessed with the ability, the technology, and the accessibility to the seductive environment of the fascinating corner of the world which is Vancouver Island. I hope this gratitude is reflected and communicated to the viewer in this piece of photographic art".
Needless to say, I'm delighted to be part of this display. Please look for my gallery wraps next time you visit the airport.