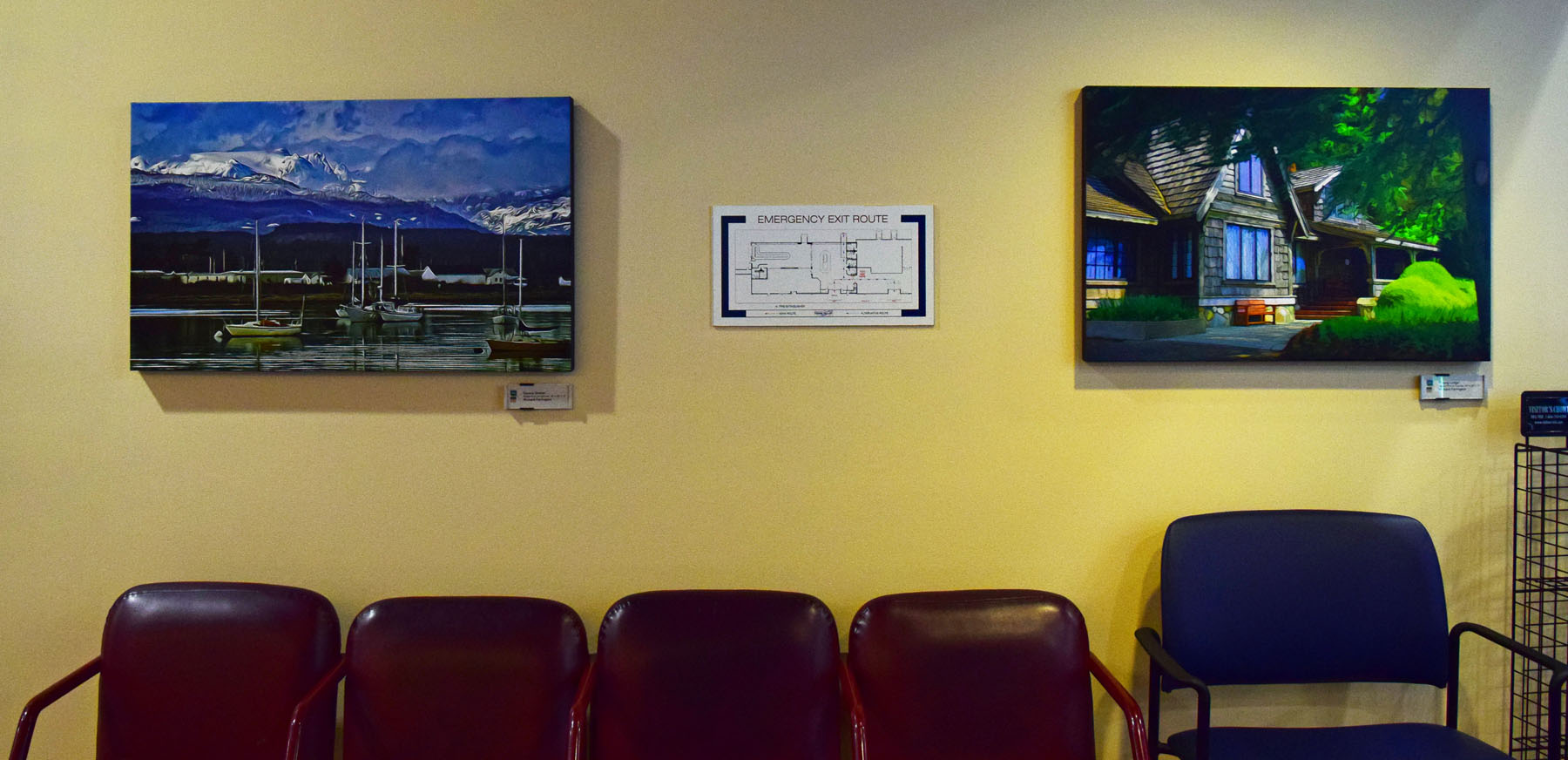 YQQ ART EXHIBIT
Recently I was excited to be included in the artist's winter display at the ComoxValley Airport, otherwise known as YQQ. Two of my pieces were chosen by jury: Comox Glacier Overlooking Comox Harbour, and Filberg Lodge.
There are two displays per year, and last winter the theme was "Expressions of Gratitude". This is what I submitted:
"As a digital artist, I'm thankful to be blessed with the ability, the technology, and the accessibility to the seductive environment of the fascinating corner of the world which is Vancouver Island. I hope this gratitude is reflected and communicated to the viewer in this piece of photographic art".
Needless to say, I was delighted to be part of this display.