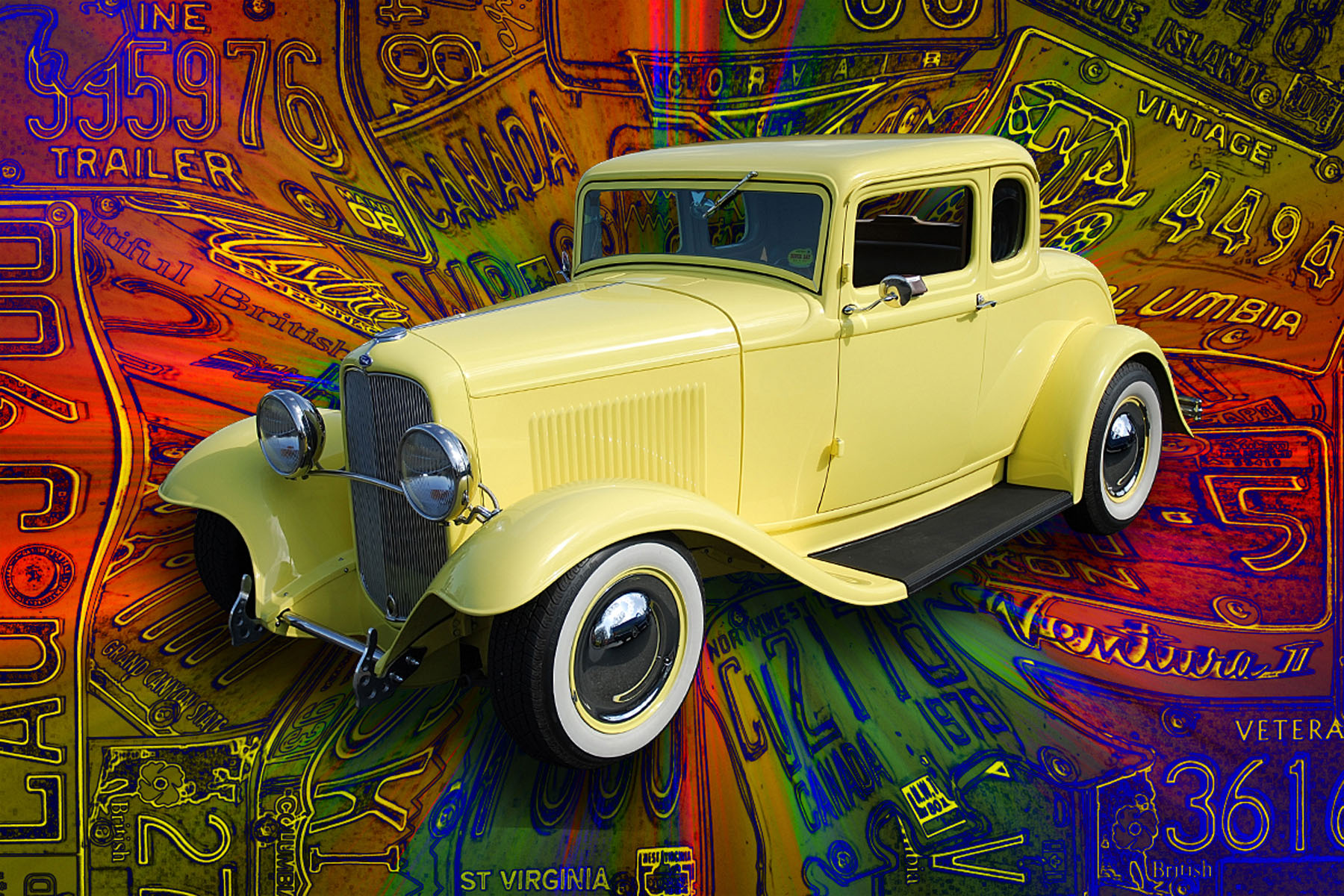 CLASSIC CARS – TURNING AN OLD CLUNKER INTO A STUNNING MASTERPIECE
Even though I've never owned one, and probably never will, vintage cars & trucks are a huge passion of mine. Classic cars are such extraordinary subjects to photograph. Going to shows & swap meets is always a special thrill for me. The older they are (I'm talking '30s, '40s '50s), the better I like them.
I admire the men and women who own and restore these old gems! It takes dedication and a whole lot of time and money.
They are truly exciting to play with in post-processing. I usually begin each one by very carefully & laboriously separating the car in the photo from its background, then placing it into a new one, which complements and enhances the subject. Along the way I experiment with a variety of digital plugins, filters, effects, and textures to make the image you're looking at as close to eye candy as I can!
OWNERS – IF YOU SEE YOUR VEHICLE ON THIS WEBSITE
The only place I photograph classic cars and trucks is at car shows and swap meets where vehicles are on public display. Photographs are therefor public domain. If, for any reason you do not wish to have artwork of your vehicle shown here, please notify me by clicking on my contact page, make the request, and I will remove it.
From An interview with Carolyn E. Wright of photoattorney.com
"In general, if property is visible and can be photographed from a public place, you don't need a property release to use an image that depicts the property and you may use the photo in any manner."